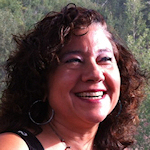 My name Is Liz Valles and I am the lead singer and manager for the band. I have more than 13 years of working with brides, event planners and venue coordinators, and corporate event coordinators. DejaBlu has played for McDonalds, Anheuser-Busch, John Elway and Frontier Airlines just to name a few Colorado area corporate clients. From tux to casual events, we can customize a package for your special night.
Some of the questions that are most often asked about Corporate events:
Q: Where are you based?
A: We are based in Denver, Colorado.
Q: Who will I be working with?
You will not be handed off to an agent! You will work directly with Liz, our manager and lead singer. Previous to starting the band, Liz spent years in the corporate world as an financial analyst and controller. She is extremely organized, great at communication and just plain wonderful to work with. The reviews say it all – She is just great to work with! "Liz went out of her way to make the process easy; she met with us to discuss our needs, was responsive to calls and emails, wrote out a timeline for the entire wedding & helped keep the reception flowing."
Q: How many members are in the band?
For larger corporate events, I always recommend our 7-Piece Big Blu Band. 2 lead singers (male & female), keys, lead guitar, bass guitar, drums plus our sax/flute player. All sing lead and backup vocals. Dave, our sax player, really adds the sizzle and spice. If you are looking for a bigger sound with horns, we can easily add additional horns.
Q: Can we use your sound system and wireless mic for our announcements?
A: Of course!
Q: Do you have liability insurance?
A: We have a $2 million dollar policy with Marsh Insurance.
Q: What does the client have to provide?
A: We ask for two separate power outlets of 20 AMPS each. We need solid ground and coverage from the elements (if outdoors) and for our 6 piece band – a 16 x 20 stage area or performance area. A raised stage is ideal so that your guest can see the band.
Q: How many breaks do you normally take?
A: We build our breaks around the timeline for your event. Normally, we will need a short break after 60-90 minutes.
Q: I want live music for the cocktail/dinner hour- can you do that?
A: Absolutely! We can provide our jazz trio or if the logistics allow, we can set up the entire band and provide light vocals, instrumentals with solo, duo or trio. This allows us a larger range of genres and styles. All live music will be kept to an acceptable volume so as to not interfere with your guests.
Q: How far do you travel?
A: Have Band ~ Will Travel! If over 90 miles from Denver, we may require overnight lodging.
Q: Will the band learn special requests? Can I pick the music you play?
A: Yes! Don't see your favorite song on our play list? Just ask! We gladly take requests. We have over 200 songs on our play list and it continues to grow. We want to play the songs YOU want to hear, so we ask that you please pick your favorites songs and don't forget to include song you DON'T want us to play? Please keep in mind – 10-13 songs/hour. So an entire night is usually around 30-35 songs.
Q: Do you provide a sound system or do I?
A: We are 100% self-contained and own our top of the line QSC PA System, two trees of professional LED lights. We also have a smaller, powered Mackie PA that can be used for a variety of things such as solo, duo performers or used for IPod music in a different location than the main PA We work with a full time sound man who will be there the entire night.
Q: What do you play during breaks?
A: Our sound man will play our iPod with your preselected break music.
Q: What is your price?
Since we are independently managed and we are not an agency, our prices are extremely reasonable. We offer various packages that can be customized with options to fit your ideas and your budget. Pricing is based on factors such as the number of hours requested for live music, the venue location, load in and set up logistics, number of guests, fuel & travel time, We offer discounted rates for Winter Season (November-April). Call Liz today for more information and a quote (303) 517-9852
Q: How do we book our date with you?
A signed contract from us with a 50% retainer deposit will secure your date with us. The balance will be due two weeks before your event.
Q: Is it possible to meet you in person to discuss my event?
A: Of course! If you live in the Denver Metro area, I will be more than happy to meet you for coffee or lunch. I can arrange a SKYPE or FaceTime session if you are out of state and it is not convenient for you. I offer a ½ free consultation and can provide lots of valuable advice and suggestions that can make your night unforgettable! I have been working with engaged couples, event planners and folks just looking to throw an amazing private party. I've seen it all!
Q: Is it possible to see you perform live?
The majority of our events are private or invitation only. Just as I am sure you would not want me inviting complete strangers to your event, it would not be appropriate for me to invite you into somebody else's private event. I am proud to have so many previous clients send in 5-star reviews. I invite you to spend time on the over 100 5-star reviews we have received. They speak tons!
We do however, play a live show-case every January at Nissi's in Lafayette and we play plenty of outdoor summer concerts. I am very proud of our live audio and video demos! No post editing here, pro-tools or using backing tracks. 100% talent and loads of fun!
Tell us about your upcoming special event, request more information and get pricing using our online form.