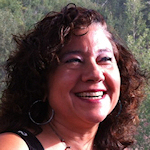 My name Is Liz Valles and I am the lead singer and manager for the band. In 13 years of working with brides, event planners and venue coordinators, I have seen it all! I know that hiring the perfect dance band for your fund raiser can seem like a daunting task – I'm here to help!
For qualified 501-3Cs, we offer deep discounts of up to 50% off our regular price. We believe very strongly in giving back to our community and we have a special package designed just for fund raisers.
Some of the questions that are most often asked:
Q: Where are you based?
A: We are based in Denver, Colorado.
Q: How many members are in the band?
A: Our core group consists of 5 members – 2 lead singers (male & female), keys, lead guitar, bass guitar, drums.  All sing lead and backup vocals. We can offer the band as a 6 piece as well with the addition of Dave Camp on sax , flute and clarinet. Dave really adds the sizzle and spice if you are looking for a bigger sound with horns. If you are looking for a bigger sound, just ask. We can easily add additional horns or acoustic guitar for more of an Colorado Country/Rock acoustic rock sound.
Q: Do you have liability insurance?
A: We have a $2 million dollar policy with Marsh Insurance.
Q: What does the client have to provide?
A: We ask for two separate power outlets of 20 AMPS each. We need solid ground and coverage from the elements (if outdoors) and for our 6 piece band – a 16 x 20 stage area or performance area. A raised stage is ideal so that your guest can see the band.
Q: Will the band learn special requests? Can I pick the music you play?
A: Yes! Don't see your favorite song on our play list? Just ask! We gladly take requests. We have over 200 songs on our play list and it continues to grow. We want to play the songs YOU want to hear, so we ask that you please pick your favorites songs and don't forget to include song you DON'T want us to play? Please keep in mind – 10-13 songs/hour. So an entire night is usually around 30-35 songs.
Q: Do you provide a sound system or do I?
A: We are 100% self-contained and own our top of the line QSC PA System, two trees of professional LED lights. We also have a smaller, powered Mackie PA that can be used for a variety of things such as solo, duo performers or used for IPod music in a different location than the main PA. We work with a full time sound man who will be there the entire night.
Q: What do you play during breaks?
A: Our sound man will play our iPod with your preselected break music.
Q: What is your price for non-profits?
A: We offer up to 50% off to qualified 501-3C organizations. Our Sky Blu package for non-profits and includes a cocktail/dinner set with our jazz trio and up to 3 hours of dance music plus the use of our PA Sound System for your live auction and you are welcomed to use our wireless mic for your announcements. We may ask for a travel allowance if your event is out of the Denver Metro area.
Q: How do we book our date with you?
A: A signed contract from us with a 50% retainer deposit will secure your date with us. The balance will be due two weeks before your event.
Q: Is it possible to meet you in person to discuss my event?
A: Of course! If you live in the Denver Metro area, I will be more than happy to meet you for coffee or lunch. I can arrange a SKYPE or FaceTime session if you are out of state and it is not convenient for you. I offer a ½ hour free consultation and can provide lots of valuable advice and suggestions that can make your night unforgettable! I have been working with engaged couples, event planners and folks just looking to throw an amazing private party. I've seen it all!
Tell us about your upcoming special event, request more information and get pricing using our online form.