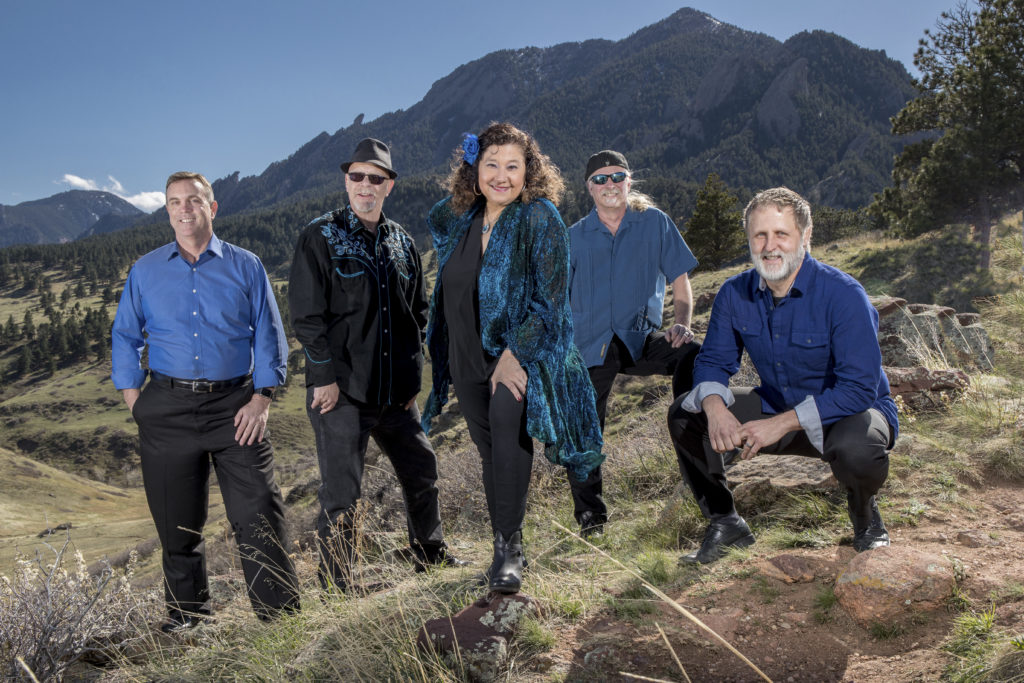 Our New 2018 Blu Rose Dance Demo Video!
I'm so happy to announce our Blu Rose Dance Band Demo Video is now available!
The Blu Rose is the "alter-ego band" of The Deja Blu Dance Band. Using 4 core band members from The Deja Blu Variety Dance band, we add Mark Todd (formally from The SOHO Band) on lead male vocals.
Our sound is based in the 70's, 80's and 90's with a blend of acoustic and electric guitars.
With 5 singers, we draw from Classic Rock, Pop, Motown, Acoustic Rock, Country and Blues. Add a sprinkle of today's hits and we have a party!
Big hugs and props to Scott Malonson of Hi-Def photography for his hard work.
Blu Rose is a perfect for weddings, private events and summer festivals.
The Blu Rose Song List:
If your taste in music is described more as "classic" than Top 40 and 2017 current hits, this is the band for you! Our sound is based in the era of 70's, 80's and 90's with a blend of acoustic and electric guitars. Drawing from Classic Rock, Pop, Motown, Acoustic Rock, Country and Blues with a sprinkle of Top 40.
The Blu Rose is:
Liz Valles – Lead female vocals/percussion
Mark Todd – Lead male vocals/ 6 and 12 string acoustic guitars
Mark Messinger – Drums, lead and backup vocals
Jeff Engler – Electric and Acoustic Guitars, lead and backup vocals
Byron Dudrey – Bass guitar, lead and backup vocals
Optional ~ Add Don Young on keyboards for a bigger sound!
Read all about the band members – click here
Video and Audio Demo Clips:
These 2016 clips were recorded live at real shows using our Zoom H-4 recorder and Cannon HD video camcorder. We want to convey the true sound, high energy, fun and talent that this band has. We believe in showing you what we sound like from actual weddings and events. No pre-recorded video overlaid on studio produced audio, like so many other bands.
What they are saying:
"Liz and Blu Rose were amazing! It was an incredible night. They are very easy to work and kept the party going all night! Everyone was dancing from our friends to our grandparents!"
Jessie and Berto- 2017 Wedding- Baldoria on the Water, Lakewood

"Our shindig was a huge success because of you guys! Three weeks later and people are still saying it was the best party ever, thanks to the awesome Blu Rose Dance Band! They all handled loading in and out, entertaining our huge party, the challenging weather and traveling for many hours to make our party a huge hit! Some of our guests even plan to book the Blu Rose for their future parties! Hope to cut a rug with you again soon!"
Bettina and Neil- 2017 The Big Palm Party- Fruita, Co.
"Thank you So much for a great evening. You all sounded great and we very much appreciated how flexible you were throughout the night. We had nothing but great reviews. Thanks again. We will definitely be recommending you to friends for future events!"
Jackie and Andy – 2017 Private Party
"If you have the option of adding the guitarist, Mark Todd, DO IT! There were multiple times during the night where I thought John Denver was ACTUALLY playing at my wedding. He was AMAZING."
Brittany and Michael – 2015 Wedding- Rock Bottom Ranch, Basalt , Co.
"The Blu Rose Band was amazing! The band played a beautiful version of "You are the Best Thing" by Ray LaMontagne, as a duet, especially for us. From that moment until the last song they kept folks dancing, singing along, and enjoying life. My favorite moment was probably when they sang Wagon Wheel and everyone at the wedding got in a big circle and swayed together. It was so natural and beautiful and moving. Liz, band manager/lead singer, is incredibly responsive and on the ball as well, so planning with them was very easy and painless."
Sierra and Jason – 2015 Wedding – Station 26 Brewery, Denver, Co.
"Contact us today to inquire about the packages and many options we offer
REMEMBER – NOTHING COMPARES TO LIVE MUSIC!