The Deja Blu Dance Band was formed in 2001 and quickly established a reputation as one of the best dance bands in Colorado. Deja Blu was recently voted One of The BEST COVER BANDS in Colorado by Westword magazine (2016)
Known for their high energy shows and playing your favorite dance party music covering 5 decades, the music is a danceable mix of the very best of Classic Rock, Top 40, Motown, Soul, Country, Swing, Jazz & Blues.
The band is comprised of A-list musicians who love to entertain the audience and have fun on stage. We can configure the band with 5 to 7 band members to match the venue, your tastes in music and budget.
With fiery lead guitar solos, a solid rhythm section and searing sax solos- the musicians are some of the best in the state. Add to this recipe 5 vocalists with harmonies that are especially tight and powerful – you get one of the best dance bands in Colorado.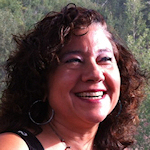 Liz Valles – Lead Vocalist/Percussion

Growing up in a musical family, Liz was encouraged from age 6 to sing and perform. She joined her first rock band at the age of 22. Music has been a way of life for Liz. Singing everything from Motown, opera, folk, classic rock, bluegrass and blues. Her influences include: Linda Ronstadt, Bonnie Raitt, Aretha Franklin, Anita Baker and many more. Liz possesses a powerful, expressive voice, an ear for harmony and is a great high-energy performer. She pours her heart and soul into each performance. Her love and passion for the music is apparent by watching her on stage. The reviews say it all: "undeniable stage presence," "An amazing vocalist with incredible range. What a voice,!" "A powerhouse bundle of energy with her mischievous smile."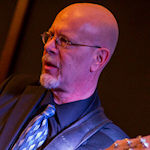 Jeff Engler (AKA "Bald Willie Montane") – Lead Guitar/Vocals

Jeff has been playing guitar since the early age of 15. Jeff has been a member of local bands The Eleventh Hour, Two Tree Forest, The Yard Dogs and most recently, Bald Willie Montane. His influences include Jeff Beck, Jimi Hendrix, BB King and the hundreds of musicians he has played with over the years. Jeff style is soulful and funky. Jeff has wowed audiences with his fiery solos and his rich sound. He also provides lead and backup vocals. It is rare to find a guitarist that can cover so many styles so well.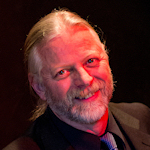 Mark Messenger (AKA "Shibumi") – Drums and Vocals

Mark comes to us from the Midwest where he was weaned on Blues, Rhythm and Blues, and Funk as well as the Classic Rock from the 60's and 70's. Playing drums for over 30 years, he has played for numerous other bands including – "Phantom Freeway and the Bad Ass Horns" and "Semi Giant". When asked what he thinks makes music that's worth listening to he replies, "To me it's all about the groove. If the bass and drums put a solid foundation down, the rest of the band can stretch out and really put the icing on the cake." Mark provides lead and backup harmonies as well.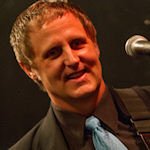 Byron Dudrey – Bass Guitar/Vocals

Byron has been with the band since 2012. A truly talented musician and vocalist, Byron has been playing his entire life and is a multi-instrumentalist. He also teaches bass guitar at the Rocky Mountain Center for Musical Arts. Byron has played with Opie Gone Bad, Bryan Cowsert Band, Mr. Wonderfuls and the Dave Camp Trio. He has also served as a worship leader with The Boulder Valley Church of Christ and various churches around the Denver metro area. Byron excels in Jazz and is part of our Jazz trio when requested. We are thrilled to have such talent with us.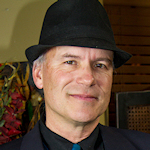 David Camp – Sax/Flute/Clarinet

Dave plays with Deja Blu when a 6-7 piece band is requested and he also heads up our Jazz Trio. He plays alto and tenor sax, flute and clarinet. David and Liz went to High School together in Monterey, Calif. and recently reconnected here in Boulder! Dave is truly world class having toured with Al Stewart and Peter White back in the late 80's. Dave has played venues all over the world including The Monterey Jazz Festival, The International Blues Festival in London, and many other international festivals. Dave adds the sizzle and spice to the band's amazing sound.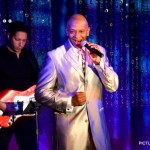 De Thomas- Lead Male Vocals
De is a well-known vocalist from Denver. A dynamic entertainer with the voice of an angel. De has been the featured male vocalist for Moment's Notice, has sung with locals favorites "One on One" and "Soul School" and has produced his own Sam Cooke/Stevie Wonder Review, which he performed at Lannie's Clock Tower. He has the versatility to cover musical genres from R & B, Jazz, Soul, Motown and Country to Today's Top 40 hits. De is the consummate performer who will get you up on the dance floor.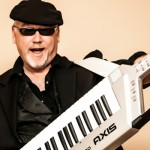 Billy Ray Stephens – Keyboards, Synthesizer

Bill is a well-known pianist/keyboardist in the Denver Colorado area and has been playing since he was 14 years old. Truly one of the best in the state, Bill has shared the stage with great artists like the Little River Band and Donna Summers. Bill also has played with Denver based bands and artists Soul X, Soul School, Heartbeat, Synesthesia, Hazel Miller, Jakarta, and The New Sensation.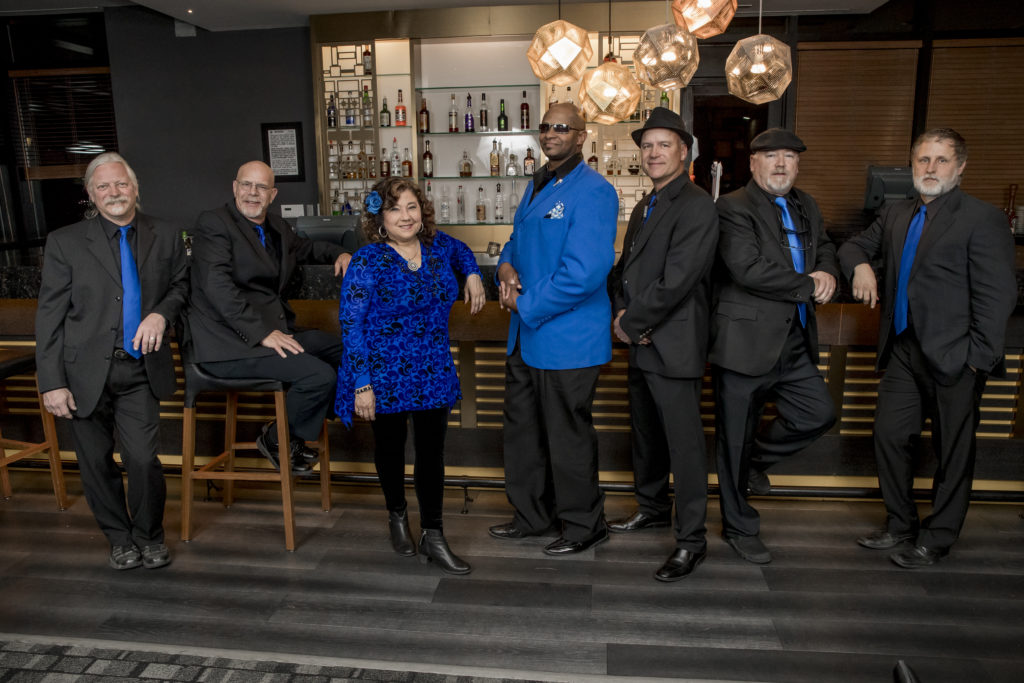 Tell us about your upcoming special event, request more information and get pricing using our online form.