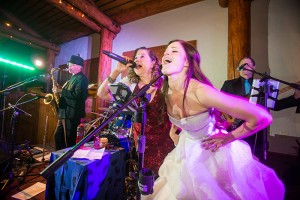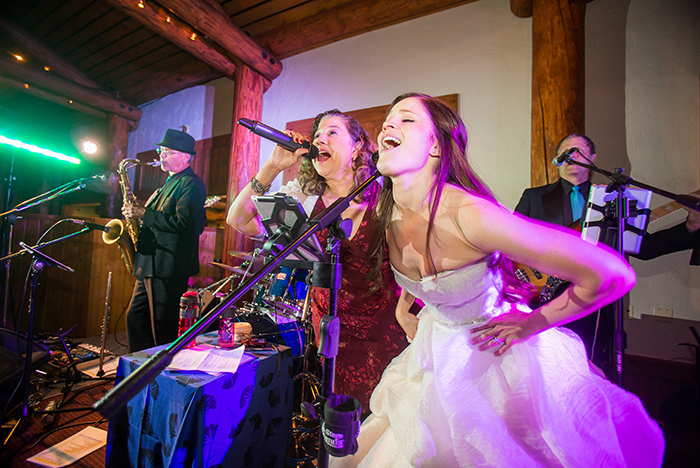 It's now officially wedding engagement season and if you are like many newly engaged couples, you are just starting the process of planning your 2015 or 2016 wedding. We have seen a surge in inquires since Thanksgiving.
If live music and hiring one of Colorado's most requested dance bands is tops on your list, you will want to read this blog and contact me. The top wedding bands in Colorado will book 6-12 months in advance, so it's never too early to start your search.
Most likely many of your guests will travel far to be with you on your wedding day. You want the best wedding dance band in Colorado to entertain your friends and family. You want a fun, talented dance band that has a proven track record of continuously delivering a packed dance floor and a memorable night.
When there can be no mistakes- you need a band that is not only talented but has years of experience actually playing wedding receptions and corporate events with plenty of reviews to read.
Here are two very important questions to start with:
1.      How many years has the dance band been performing weddings?
Experience counts! A professional wedding dance band is going to know how a wedding reception timeline flows for the night and can emcee the evening.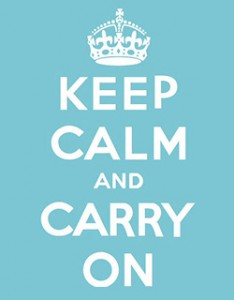 Making sure that the photographer knows when the Grand Entrance is going to be announced and when the first dance is starting, the father/daughter, mother/son dances, toasts, cake cutting, bouquet and garter toss… an experienced dance band knows how to put the timeline together and work with other wedding vendors to ensure that the night flows smoothly.
If things go off schedule, a pro has ideas and will keep calm and keep things moving. "The Devil is in the Detail"- there are many logistical things that need to be discussed up front. Many of the questions I ask come from experience.
I work with my clients months in advance to review all the details that involve live music and my dance band. I will gladly do a walk- through of your venue and meet with you, your wedding planner, venue coordinator or DOC.
Believe me, in 10 years of playing and coordinating wedding receptions, I've seen everything and I can make great suggestions for a traditional wedding reception or one that is more "off the grid". It's your party and my job is to make sure you enjoy it! No stress- no worries – just a fun night! I guarantee it. Spend time on our reviews  or take a look at our FAQs (frequently asked questions)
2.    Does the band  have current reviews from past weddings and corporate events?
Current reviews and lots of them are by far, one of the most important things to look at when hiring a dance band for your wedding reception or corporate event.
In today's online world, reviews from past clients, people who have actually hired the band and who took time to send in a 5-star review and comments says tons about the band!
The right band will be worth every penny you will pay but, PLEASE do your homework.
·       Are they current?
You want to hire a dance band that continuously delivers a great night of music not one that as one wedding coordinator told me was "questionable whether they are going to be on their game tonight".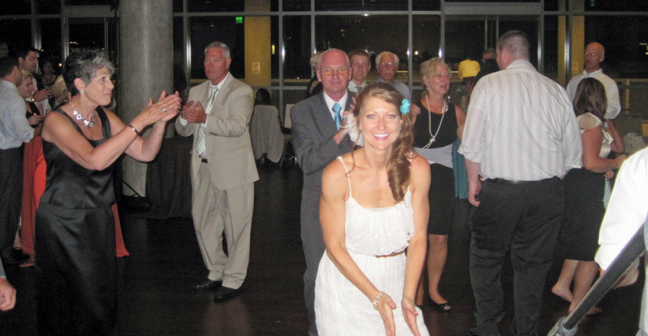 Who doesn't  look at the reviews on Amazon, for example,  when making an important purchase? I know I do!
I am proud to announce that Deja Blu hit it out of the park this year (2014) 5-star reviews and glowing comments for every wedding and event we did!
·       Do they list the name of the event, venue and date?
If you see random comments like -"We loved this band" with nothing indicating when, who or what the event was., I would wonder.
We do not use full names for privacy reasons, but I certainly like to list the venue, first names and the date.
"Deja Blu was phenomenal to work with! They did an unbelievable job!! Deja Blu made our night truly spectacular and we so appreciate all of the work and effort that Liz and the guys put into our wedding. We cannot recommend Deja Blu highly enough!! THANK YOU!!!" Julie and Daniel – 2014 Lyons Farmette- Lyons, CO
·       Do they seem legit? Read each one carefully!
Are they coming from their own web site as well as reliable sources such as The Knot, Wedding Wire and Gig Master?  These third party sources will confirm and authenticate the review before they allow the past client to post to their web sites.
You should be able to see a "vibe" emerging from all the reviews posted on a variety of sites such as Wedding Wire and Gig Master. They should portray the same thing-
FUN- PROFESSIONAL- EASY TO WORK WITH- TALENTED
HIRE THESE GUYS!
Read each one carefully. As with so many online industries, the wedding industry is not immune to those vendors who would like to skip the part about "paying their dues" and will resort to falsifying reviews. Be smart. Ask questions and it's perfectly OK to ask for references if you do not feel comfortable.
Do your homework, hire the right band 6-12 months in advance and then enjoy planning your special night knowing that you have hired one of the best dance bands in Colorado!

Deja Blu Variety Dance Band is from Denver, Colorado. We specialize in destination weddings, corporate events and private parties.
We are the number #1 ranked wedding dance band on Wedding Wire.
Our summer 2015 schedule is filling up fast- don't be a sad panda! Call me today or fill out our inquiry form to check availability for your date.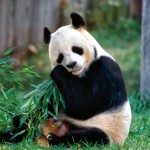 Can't wait? No problem, give me a call for a free consultation or drop me a line using this online form! I look forward to speaking with you.
Remember: "Nothing Compares to Live Music"
Liz Valles – Band Manager and Lead Singer  – 303-517-9852