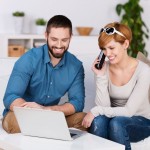 You've searched the Internet high and low. You want a great dance band, not just a good dance band. You're looking for a dance band that will ignite the night, a dance band that is fun and will keep your guests on the dance floor all night long!
You probably Googled "best wedding bands in Denver Colorado," "best dance bands for wedding receptions in Aspen," "Best Cover bands in Colorado," or "popular wedding bands in Vail."  That's probably how you found your way to the Deja Blu Band website!
You've narrowed it down to 3 or 4 bands and now it's time to contact the band.
You've probably never hired a live dance band in your life! What do you ask? Where do you start? For some of you, this is one of the MOST important vendors you will hire for your special night. You don't want to make a mistake, so doing your homework first is vital to the success of your night.
When interviewing a band leader for the first time, these are some very important questions to ask:
1) Who are the Members of the Band
When looking at the web site and marketing materials, is it clear just WHO the band members are?
Who is Deja Blu? – we don't offer multiple versions of our band with different musicians like some bands. The band you see here is the band that will show up at your wedding!
That brings up the topic of "agencies." People sometimes use to entertainment agencies to help find them a wedding band or live bands for a corporate event. Keep in mind, you will pay more if you go this route! Some agencies will add 40-50% ON TOP of what they are paying the band. Deja Blu is independently managed. There is no middle man. Therefore, our rates are very reasonable and we carry a $2 million liability policy (many venues now require that all your vendors carry liability insurance)
Agencies represent bands, for sure, but they also often "piecemeal" band members together, give them sheet music and then present themselves as a real "band". On paper it might even look good! Be careful about this. You may end up disappointed.
It's pretty apparent who these bands are if you take the time to do your homework and look carefully. Do you see the same musicians in the photos and videos? Is there a bio on each musician describing who they are and what instrument they play in the band?
2) Do You Play Together on a Regular Basis?
If you want GREAT entertainment for your event you'll want to hire very talented musicians AND entertainers (don't just settle for one or the other!). You'll absolutely want a group of musicians who play together on a regular basis. Deja Blu has been together for over 10 years and that's why we're often called "Colorado's Favorite Dance & Party Band."
Playing together on a regular basis allows the musicians to hone their sound, know the music and play it exceptionally well. This gives us time to center our attention on you and your guests. I can read the dance floor and will play the right songs that will pack the dance floor.
We take requests! We have over 225 songs on our play list and we keep the list with our sound man. The comment that I hear most often is "I LOVED the variety of music you played!" We can seamlessly cross genres and generations to please all ages and tastes. Playing together on a regular basis allows us to do that.
Anyone who has seen us LIVE will tell you it shows when watching us on stage. We like each other! We respect each other as musicians and LOVE playing music together.
All of these things combined make an audience "connect with the band" and there is a groove and a "vibe" in the air that you can feel – words can't always describe it unless you've experienced it.
In other words, it's important that you hire a professional band, with professional musicians, whose members play together regularly, if you want a REALLY, REALLY good time.
Next Blog Post – Part 2
• How far in advance should you book your band?
• Video and audio demos on the Internet
Can't wait? No problem, give me a call for a free consultation or drop me a line using this online form!
I look forward to speaking with you.
Remember: "Nothing Compares to Live Music"
Liz Valles
Deja Blu Band Manager and Owner
(303) 517-9852